Veneers
Veneers are very thin and are bonded on the front of your anterior teeth. Dentists use some of the same techniques to bond plastic resins for minor smile corrections. These veneers are about 0.3mm to 0.5mm in thickness but are very strong once bonded to your teeth. They have a "real life" appearance with the strength, beauty, and durability that only porcelain restorations extrude. Porcelain Veneers have several advantages over crowns (caps). There are no dark lines that are sometimes seen with older front caps. They reflect light better and, therefore have a more translucent appearance giving them a natural esthetic look. Veneers don't require the massive grinding of tooth structure that caps do, yet, they accomplish a lifelike, and aesthetic result.

COSMETIC VENEERS
A bright, healthy smile says so much.... you pay attention to detail, expect the best life has to offer and believes that making an execellent impression is a priority. A healthy smile shows you have a healthy attitude about yourself. You don't have to live with a smile that's less than perfect. With advances in cosmetic dentistry, you can have a perfect smile in just a few weeks.Cosmetic dentistry provides new choices that will improve your dental health and help retain a youthful, natural looking smile. Why risk leaving a negative impression when modern cosmetic dentistry offers you options to correct a less than perfect smile ?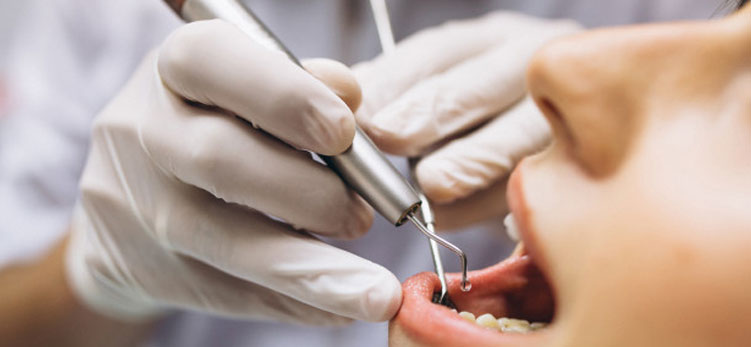 Veneers create the perfect smile
Veneers are custom-made tooth colored porcelain laminates designed to cover the front portion of your tooth and are generally recommended to improve the following dental conditions :
Spaces between front teeth
Cracked or chipped teeth
Slightly crooked or poorly shaped teeth
Permanently stained teeth
Worn teeth
Veneers are customized to match to match the color of your existing teeth – Or you may choose to creare a whiter smile by combinning tooth whitening with your new veneers. Spaces between teeth can be closed, stains and cracks disappear In may cases, you can have a great smile with perfectly straight teeth in a matter of weeks instead of the yers required when straightening teeth whth braces.
Veneers are customized to match the color of your exesting teeth – or you may chouse to creare a whiter smile by combining tooth whiteninig with your new veneers. Spaces between teeth can be closed, stains and cracks disappear in many cases, you can have a great smile with perfectly straight teeth in a matter of weeks instead of the years required when straightening teeth with braces.
Veneers require more than one appointment to complete . During the first appointment the tooth is carefully prepared and contoured. An impression of the prepared tooth is taken to create your veneer . The custone veneer is fabricated in a laboratory using the shades and shapes prescribed by your denitist .A return visit is required to bood your veneer to the front of your tooth. Once completed, your veneer will feel like your one teeth- only better! Stains, chips and crooked teeth disappear and you're left with a great looking smile and healthy, natural looking teeth.
Your Perfect Smile Creates Confidence
Investing in your smile makes sesce – in today 's world we want and need to look our best at all times . Be confident in your ability to make a great impression by asking your dentist for the best options for you to create a youthful, healthy, natural smile. You'll find your new smile will open many doors-so improve your smile and boost your prospects today.
Create a great first impression with the help of cosmetic dentistry Your first smile and greeting are etched in the minds of people you meet and can form the foundation of ongoing personal and professional relationships. If you're interested in creating a favorable first impression every time, you've probably polished your greeting – but have you done the same for your smile?
PLEASE FEEL FREE TO CONTACT US FOR AN APPOINTMENT.
011-29220046